How to find Windows 7 product key
Summary:
Lost Windows 7 Product Key? And don't have a key to reinstall your windows 7? This tips shows you how to find windows 7 product key from your current windows 7 system.
You may lost your windows 7 install cd wrappage with windows 7 product key (cd key) if you do not use it for a long time. Without windows 7 cd key, you cannot install a windows 7 system, so it is necessary to find out the windows 7 cd key before reinstalling windows 7.
The following steps shows how to find a windows 7 produck key easly:
1. Get Vodusoft Product Key Finder and install it in your windows 7 system.
>> Download Vodusoft Product Key Finder trial version
>> Buy Vodusoft Product Key Finder ($14.95)
2. Vodusoft Prduct Key finder is very easy and simple to use, you just need to click "Start Recovery". It will find all product keys for windows 7 and other software.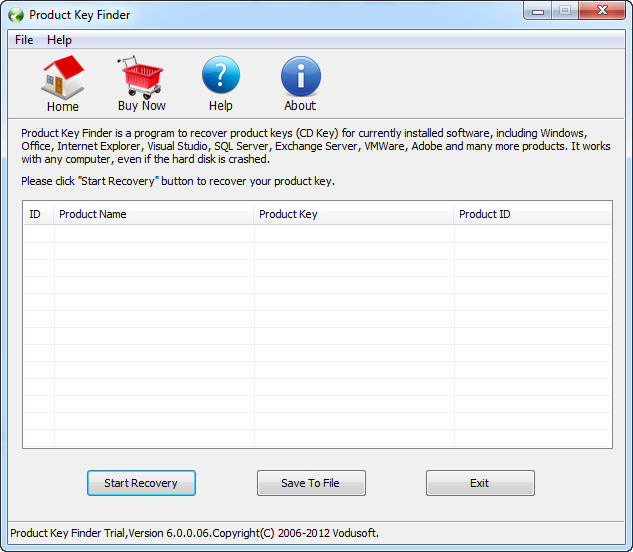 3. When product keys are found, you can see windows 7 product key is display on the list. You can save all product to a file..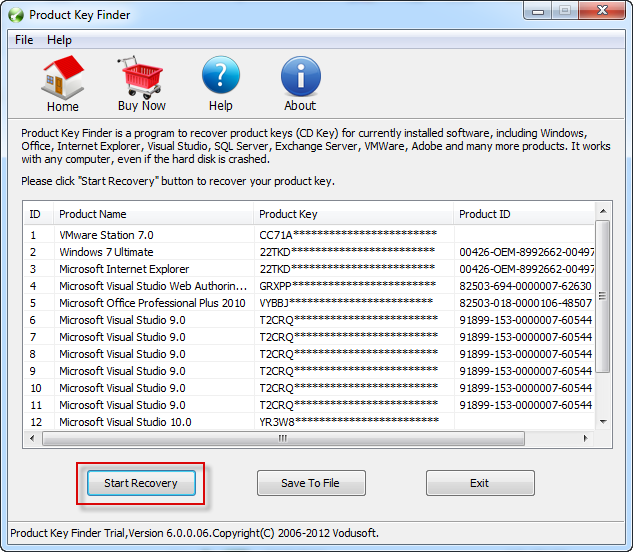 Articles About Product Key Finder:
Articles About Windows Password