How to find product key
Summary:
This guide describes how to use Vodusoft Product Key Finder to find product key for Microsoft Windows 7/vista/xp/2000/2003/2008/2012, Microsoft Visual Studio 2003/2005/2008/2010/2012, Microsoft Office 2013/2010/2007/2003, MS SQL Server 2012/2008/2005/2000, Exchange Server, Internet Explorer, VMWare, Adobe and other software.
1. Get Vodusoft Product Key Finder and install it to the windows where you want to find product key for your software.
>> Free download Vodusoft Product Key Finder and Trial
>> Buy Vodusoft Product Key Finder ($14.95)
2. Starts Prduct Key finder, and then click "Start Recovery" to find all product keys on your system.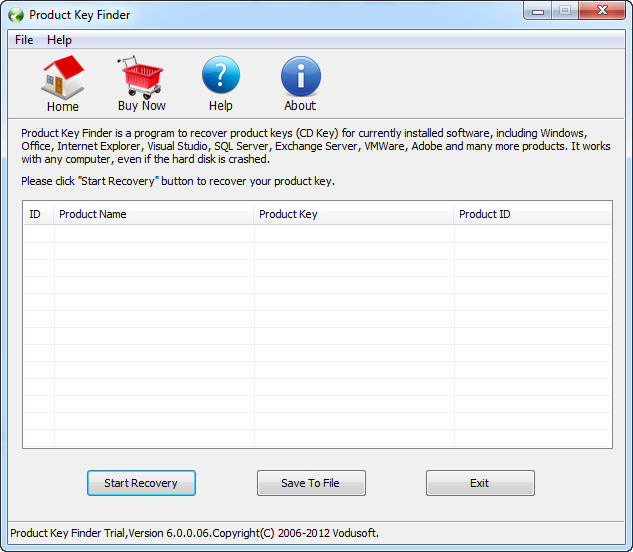 3. When product keys are found, they will be display in list. You can save all found product keys to a file by "Save to File" button.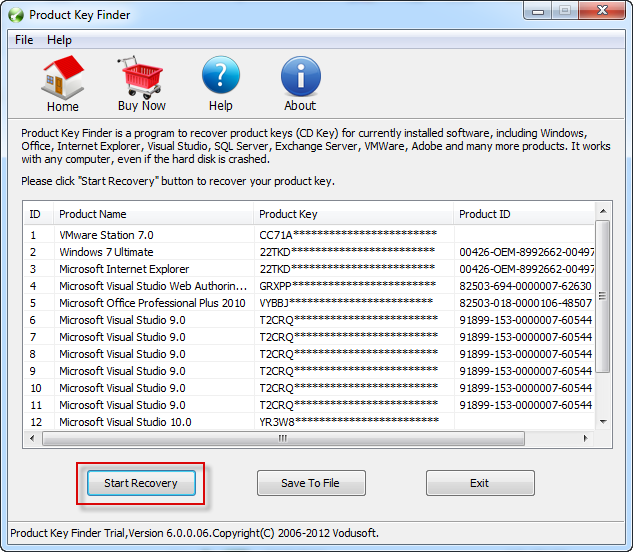 Articles About Product Key Finder: