"I forgot my system password on windows 7 for my DELL computer and I have not created a password reset disk yet, how to recover my windows 7 password or reset a new one on my system?"
Set a strong password on your computer can prevent others from getting in your computer without permission. However, we often forgot our own password too, that cause a lot of trouble to finding the password. Sometimes you may get crazed about that if you are urgent to get data from your pc, and even if you have tried to think all of the things relate to the pc password but still get the rejection "the user name or password is incorrect".
When you forgot windows 7 password, you can use another user account who has administrator privilege to log into system and then recover the forgotten password. Or use the password reset disk to reset a new password on your pc if you have created a password recover disk before you forgot the current password.
However, if the methods above do not work for you, you can use a password program to get with the password problem. Here I take Vodusoft Windows Password Reset software and DELL computer for example. Steps as follow:
<1> Download Vodusoft Windows 7 Password Reset Program in an accessible computer.
Dowload Vodusoft windows 7 password reset tool free trail
<2> Insert a USB or CD/DVD to the pc, and run the Vodusoft program to create a password reset disk.
 If use USB, select the USB device, and click on Burn to USB.
If use CD/DVD, select the CD device, and click on Burn to CD/DVD.
<3> When the password reset disk burning successfully, take it and insert to the locked computer and set the pc to boot from the password disc.
Restart/start the locked computer, and press the BIOS Entry Key (F2 or Fn+F1) immediately and repeatedly until the BIOS screen set up.
Use the right and left key to move to the Boot menu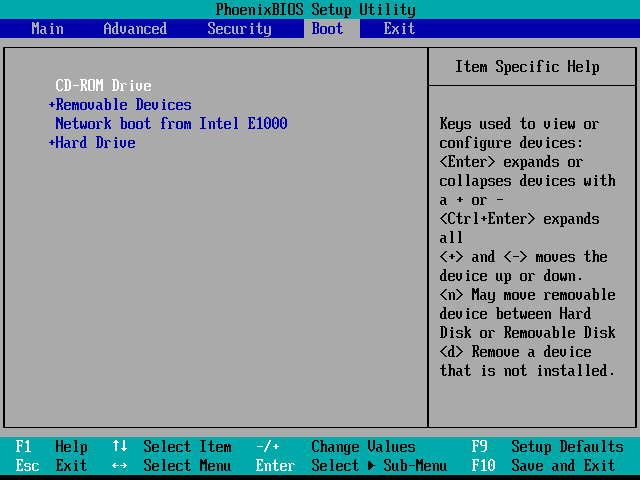 Select the USB or CD/DVD device, and set it to the first boot option.
 Press F10 and Enter to save the change and exit.
<4> When the Vodusoft Windows password reset Wizard appears, follow the steps to recover windows forgot password.
 Select the target System Windows 7, and your user account.
 Click on Reset, when the hint message appears, click on OK.
Click on Reboot, when the hint message pups up, taking out the USB or CD/DVD bootable device, and click on Yes on the hint message to restart the computer.
<5> When get to the logon screen, you can get into pc with blank password.
Tips: Different computers have different BIOS Entry Key, the bios entry key for
Dell Inspiron, Dell Dimension, Dell Precision, Dell Optiplex, Dell Vostro, Dell XPS is F2
Dell Latitude is Fn+F1