"My daughter changed my computer password when i was away from home, but she can't remember it now, and I can't get into with the old password, however I am urgent to get data from my computer. Are there any method to unlock my computer if have forgotten the password? Thanks! "-Question from Kevin
"My friend Jimmy created a password on his administrator account win 7 laptop, now he forgot the administrator password. We do not have a password reset disk, and now only can login with my domain user account that does not have administrator privilege. Can I reset his administrator password with the domain account? Or unlock it with a usb?"
Forgot your computer/laptop password windows 7?
Unlock your computer/laptop password with Vodusoft Windows Password Reset
You can use the Vodusoft password reset program to create a password reset disk with usb, and then use the bootable usb to unlock windows password. This method also can be used for Windows XP, Vista, 8, 2000, 2003, 2008, and almost all of the steps are same. Here are the detail steps:
Download Vodusoft Windows Password Reset software and install it.
Create a password reset disk with this program
  Insert a USB to the accessible pc/laptop, and run the Vodusoft program.
 Select the USB device, and click on Burn to USB.
When the message "Burning successfully" pups up, means the password reset disk has been created successfully. Click on OK and close the program.
3.  Set the computer to boot from the USB drive
Insert the usb disk to the target pc/laptop you forgot password
 Restart the computer, and press BIOS Entry Key (F10 or F1) the soon computer start.
Tips: Different computers have different Bios Entry Key, if you use HP pc, then the BIOS Entry Key is F10 or F1. If it is other pc, you can refer to the Bios Entry Key table at the end of this article.
 Use the right and left key to move to the Boot list.
  Use the up and down key to move the USB device to the First boot list.
Press F10, and press Enter to save the change and exit.
4. Unlock your computer following the Vodusoft password reset wizard
 When the password reset wizard appears, select the target windows system, and the target user name.
 Click on Reset, when the following hint message pups up, click Yes to continue.
Click Reboot, when the hint message pups up, take out the USB disk, and the click Yes to restart the pc.
 When get into the Logon screen, click on the user account you reset password, and then you can log into computer without password.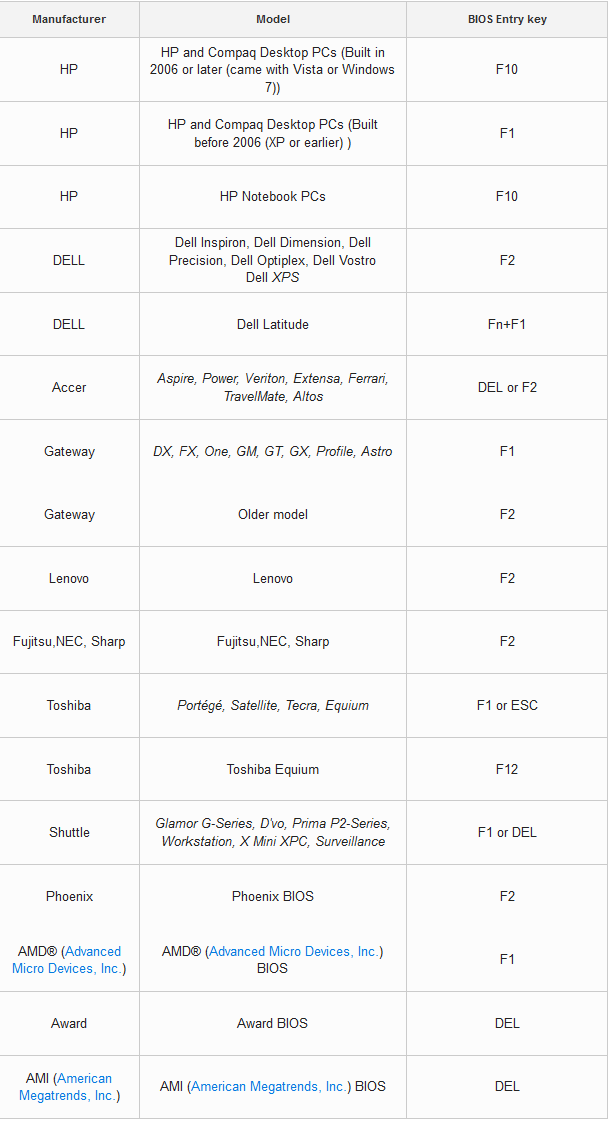 Related articles: